Which are the noble gases?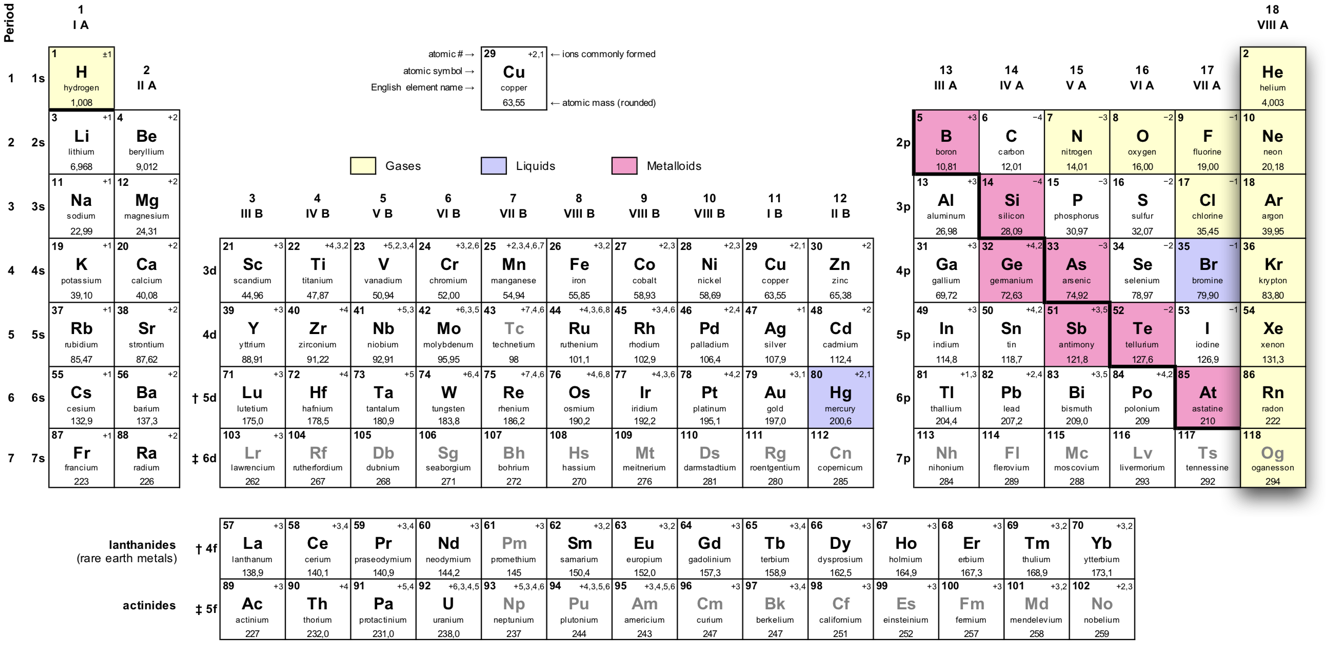 The noble gases' location in the periodic table.
The noble gases are:
Helium, He
Neon, Ne
Argon, Ar
Krypton, Kr
Xenon, Xe
Radon, Rn
Oganesson, Og
Noble gas structure
All the noble gases have a full valence shell.
He: 2 valence electrons
Ne, Ar, Kr, Xe, Rn, Og: 8 valence electrons
Full valence shell = extra stable
The noble gases ar inert (they don't react with anything).
The noble gases are mostly found in their pure (noble) form.
Some common characteristics
Inert
Color-, odorless (oganesson: unknown)
Very low melting points
Helium
Cooling agent (–269 °C)
"Fun things"
Neon
Argon
Welding: Prevents the oxygen in the air from reacting with the metal.
Incandescent bulbs: Atmosphere with Ar + N2, prevents the filament from combusting.
Radon
Radioactive
Harmful for smokers.
Oganesson
The heaviest (and last?) element of the periodic table.
Characteristics: Highly radioactive, otherwise unknown